Why use Shopify for your ecommerce store?
With more than 1.7 million merchants using Shopify, the platform is a top choice for businesses in many industries. Why use Shopify? Here are some of the benefits of the platform.
Ease of setup and use
Shopify is designed to be user-friendly. It's a hosted platform, which makes setup much quicker and simpler. It also includes an easy-to-use interface and numerous templates, making it simple to set up a basic ecommerce site.
Excellent built-in features
Shopify includes numerous features and capabilities that are essential for an ecommerce store. It includes:
Strong security features
Quick page speed
Responsive themes
Multiple payment options

Marketing Manager
GARAGE DOOR COMPANY
Why work with TSF for Shopify ecommerce development?
Working with an experienced Shopify ecommerce development company can help you unlock the full potential of your Shopify store and stand out from the competition.
When you work with a Shopify development firm like TSF, you can get:
A custom design
A professional web design and development company can create designs for your site that are totally unique to your business. This customization helps your store stand out and ensures its look matches your brand.
At TSF, we've created more than 1,000 websites for our clients, and our award-winning team of designers knows how to build sites that wow.
Additional functionality
Experienced ecommerce developers can ensure your site has the functionality you need, improving your customers' shopping experience and expanding the possibilities for your ecommerce business.
When you work with us, your dedicated account manager will talk with you to determine your unique needs and create a plan for your site that provides the functionality you need to reach your goals.
Advanced optimization
At TSF, we focus on driving meaningful results for our clients, and we have the optimization know-how to ensure your Shopify site helps you meet your goals.
We have a team of more than 300 digital marketing professionals with expertise in a wide range of areas, from search engine optimization (SEO) to conversion rate optimization (CRO) and beyond.
With TSF, you don't just get a functional website. You get a customized, professionally designed website optimized for increased visibility, conversions, revenue, and results.
What kinds of results does our team drive? In the past five years, we've managed more than 11.5 million transactions and generated more than $2.4 billion in revenue for our clients.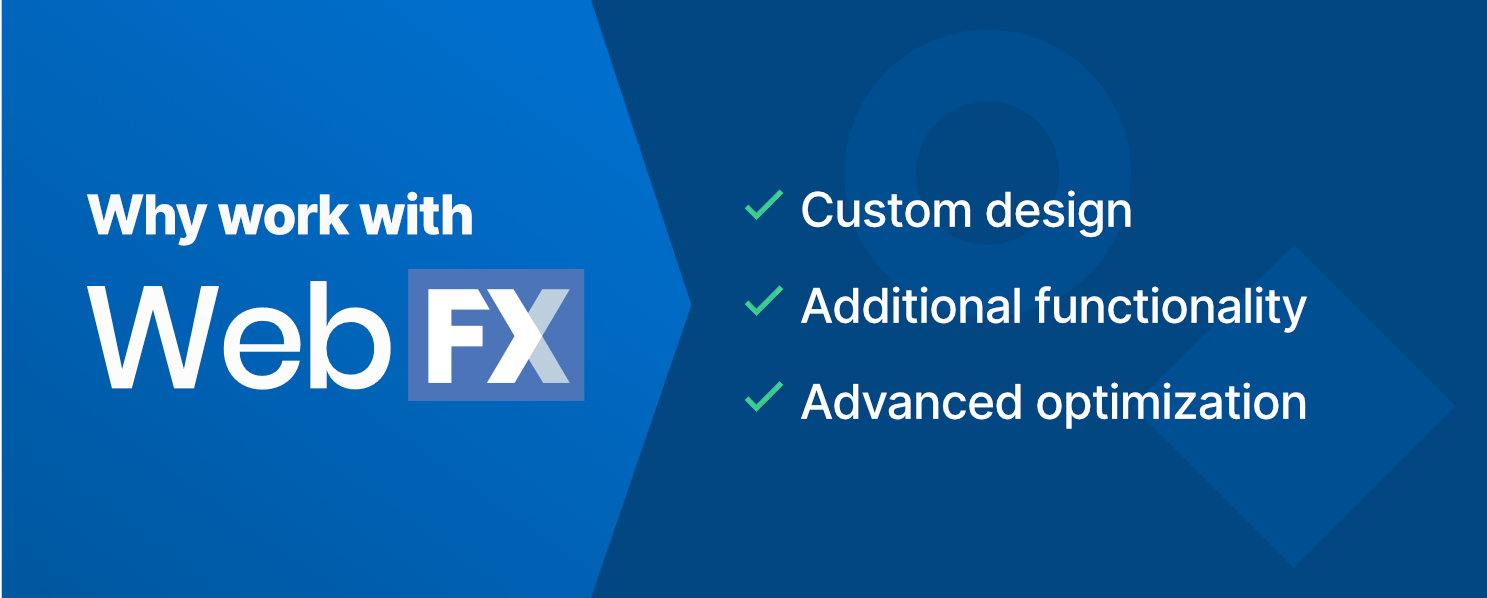 Our Shopify ecommerce development services
Want to learn more about how we can help you build a custom Shopify store that drives results? Explore our services in more detail below:
Ecommerce website design and development services
Shopify store optimization services
As a full-service digital marketing agency with a team of more than 300 experts, we also offer a wide range of other services that can boost your ecommerce site's performance, including:
Search engine optimization (SEO)
Conversion rate optimization (CRO)
Website copywriting
Shopping feed management
Data tracking and analytics
And other digital marketing services